Hello all,
When I started out making costumes, I made almost all black items. The lovely smooth elegant gothic gowns and corsets. Then I moved on the the more colorfull edwardian and victorian garments. And while I love those flossed and gusseted corsets I miss the old Gothic styles.
Therefore I made this little underbust corset. Made out of smooth satin coutil, with venise lace. With just a splash of color in the ribbon at the front.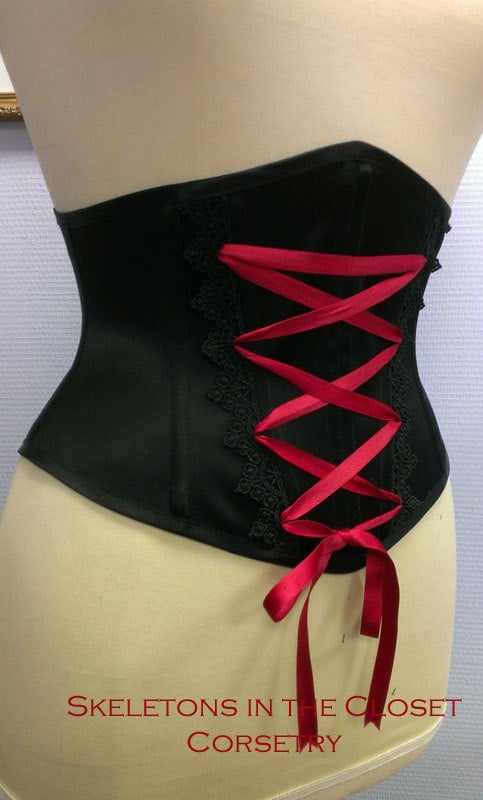 Stats:
Dual layer Satin Coutil
Front length: 22 cm
Side length: 15 cm
14 Steel bones.
This style of corset is also for sale in my Etsy store. You can get you own
Skeletons in the Closet Old School Gothic Style Waspie
, and at a promotional price. ;-) You can choose your own color of ribbon.